Article originally published by ECF on Civicus Monitor, 15 May 2020 - accessible here ASSOCIATION The emergency measures implemented in ...
Read More
- ECF Update to the CIVICUS Monitor, published on 31 March 2021, available here. Association New draft Law on Local ...
Read More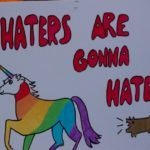 (CIVICUS Monitor) As previously reported on the CIVICUS Monitor, in the last two years civic space in Latvia has been "deliberately" restricted. Civil ...
Read More